Portugal Datacenter(ITCONIC) DC Address- Av. Severiano Falcão 14 2685-378 Prior Velho, Portugal
Fast facts
322,000 gross square feet area
99.99% uptime
low latency interconnections
Protected and backed up by generators with 24 to 48 hours of autonomy for uninterrupted services.
Conventional smoke detectors and Very Early Smoke Detection Alarm
Equinix Itconic offers 24x7 security management, controlling access, monitoring and recording all areas of the center.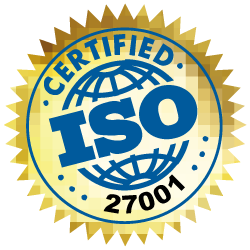 Air conditioning
Redundant climate control system with a mixture of direct and indirect cooling
Air exchangeby enormously efficient equipment generation of Weiss Air Conditioning
Primary cooling by suction and filtration of outside air
Mixing of fresh air with indoor air for a constant temperature level
90% of the hours in a year will not require any mechanical refrigeration, since only external air is filtered and mixed.
9% of the annual hours will only require a small amount of mechanical refrigeration.
1% of the annual hours require mechanical cooling, because the outside air is warmer than the air inside.
Containment of the cold aisles with sliding doors and roofs to avoid mixing effects: The cold air is targeted and used in the exact amount needed. There is no loss, as only the servers are air-conditioned.
Access, Security and Logging
Biometric access control system with fingerprint reader
Logging of all entrances and exits
Division in 3 access-restricted areas
Separated and secure rooms for batteries, UPS and Power Supply
Access only trough 2 channels with security terminals
Camera surveillance and recording systems with infrared
24x7 on-site personnel
Energy
Redundant uninterruptible power supply concept with up to 2x1000kVA performance
Green Power UPS systems manufacturer Socomec with an efficiency of 96%
Transport of energy through low loss power rails with 40% higher efficiency
Dimensioning of all components for significantly higher payload to avoid energetically inefficient heat
Two separate power feeds through two sub-distributions for each rack
10kW+ power consumption per rack possible
Direct neighboring substation
3-stage surge protection: primary protection in the main distribution, medium / fine protection
IP connectivity
Two separate fiber pairs
Useage of the CWDM technology for high scalability of bandwidth
Routing through modern Juniper routers
Core Switching by modern Cisco switches
Uplinks in either 100Mbit, 1Gbit or 10Gbit
Redundant network supply through numerous carriers such as Tiscali International and the German Telekom
Peering connections trough various exchangepoints such as DECiX, AMSiX, KleyReX, ViX und NIX.
Server parking areas
Optically uniform overall picture by using identical racks
47 U at 1000 mm depth per rack
CAT7 cabling
Separate power and data lines
High Perforation for optimal airflow
Closure of open rack units with empty plates to prevent air mixing effects


Building
Control of all light and secondary consumers through a central bus system
High number of areas of light to reduce energy consumption
CO2 fire extinguishers in all areas immediately accessible
System to directly alert the technical staff on site and external staff